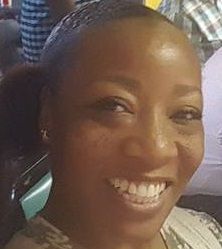 If you're looking for a professional massage therapist, who cares deeply about your complete wellness, you've come to the right place. To get to know me as a Therapist, scroll down to ABOUT ME.
I am trained in a variety of modalities, and you can click on the "Services" page to learn more about the various techniques I use in my work.
I am offering my services at several locations in both Clark and Montgomery Counties, Click on "Locations".
If you'd like to set up an appointment with me, click on "Contact Me" and send me a message. I will call you back to confirm the details of your appointment, and also answer any questions you might have.
ABOUT ME
As a young girl I watch my grandmother in her beauty shop attend to the needs of others. That is why I know customer support is in my blood. As a teen i was discouraged by others from starting a career in cosmotology or bodywork, told it was to hard on the body. After a long career as an PC Technician/Help Desk Technician, I could feel the draw back to care for people. After being introduced to Young Living Essentail Oils that desire to see and assist in the wellness of others was undeniable.
Graduated Magna Cum Laude from Miami Jacobs Career College, where I gained a wealth of knowledge and skills about massage therapy. I am dedicated and passionate in my work as a therapist. The client's needs are first and foremost in every session. During clinics at MJCC, learned and practiced several modalities, clients repeatedly returned as requests on my schedule and were always grateful for the services I provided them and showed great improvements.
If you are interested in seeing if my services would improve or add to your wellness. Please feel free to contact me at 937-888-0657 or email me at tiffany@shiningstarcompletewellness.com